Advanced Pro Chalk Painting Techniques: The Ultimate Masterclass 1:30pm
Saturday, August 19th, 17 @ 1:30 pm

-

3:30 pm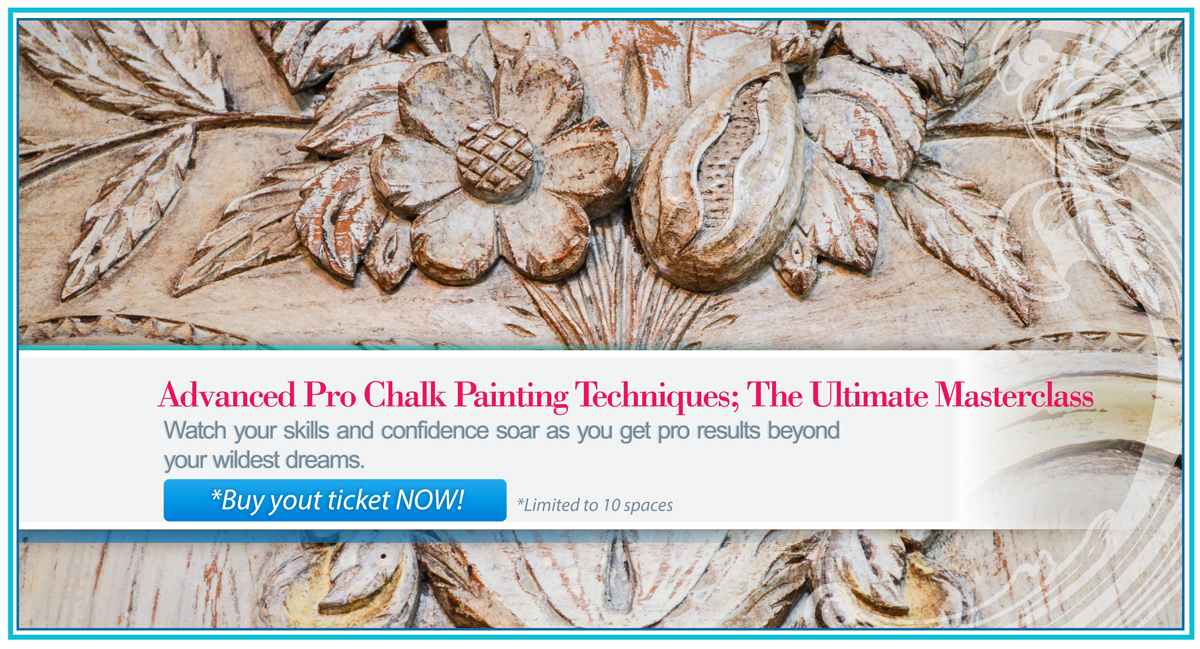 Once you've mastered the art of chalk painting in our Beyond Basics workshop, you'll want to take your projects to the next level with the designer, sophisticated finishes you crave. A certified Amitha Verma Chalk Finish Paint teacher will show you how to create stunning, jaw dropping looks with more than just one color. You'll also learn how to recreate the beauty of the French Country style with our signature paints.
In this engaging hands-on workshop, your private teacher will reveal our best-kept insider secrets and techniques. Plus you will get to take your skills for a test drive as you practice on samples that you can take home with you. Along with your samples, you'll get an easy-to-follow instructional booklet that you can come back to again and again.
Be ready to dive into learning multiple advanced techniques including:
How to layer in multiple colors for truly extraordinary results.
How to create a wash that adds a whole new dimension to our piece
How to layer on top of an existing color so you can create a luscious, designer effect
How to distress like a pro
How to create heavy antique looks with our signature glazes
This entire workshop has been carefully designed with your busy schedule and budget in mind. For just one small investment, you can save thousands on expensive, overpriced furniture and all of the countless hours you inevitably spend hunting for it. Watch your skills and confidence soar as you get pro results beyond your wildest dreams.
Class Location

1200 Blalock Rd. Suite 350, Houston, TX 77055
Ph:713 – 468 – 3931