Beginner's Hands-On Workshop to Mastering the Art of Chalk Finish Painting, Sealing and Antiquing. 10:30am
Saturday, July 14th, 18 @ 10:30 am

-

12:30 pm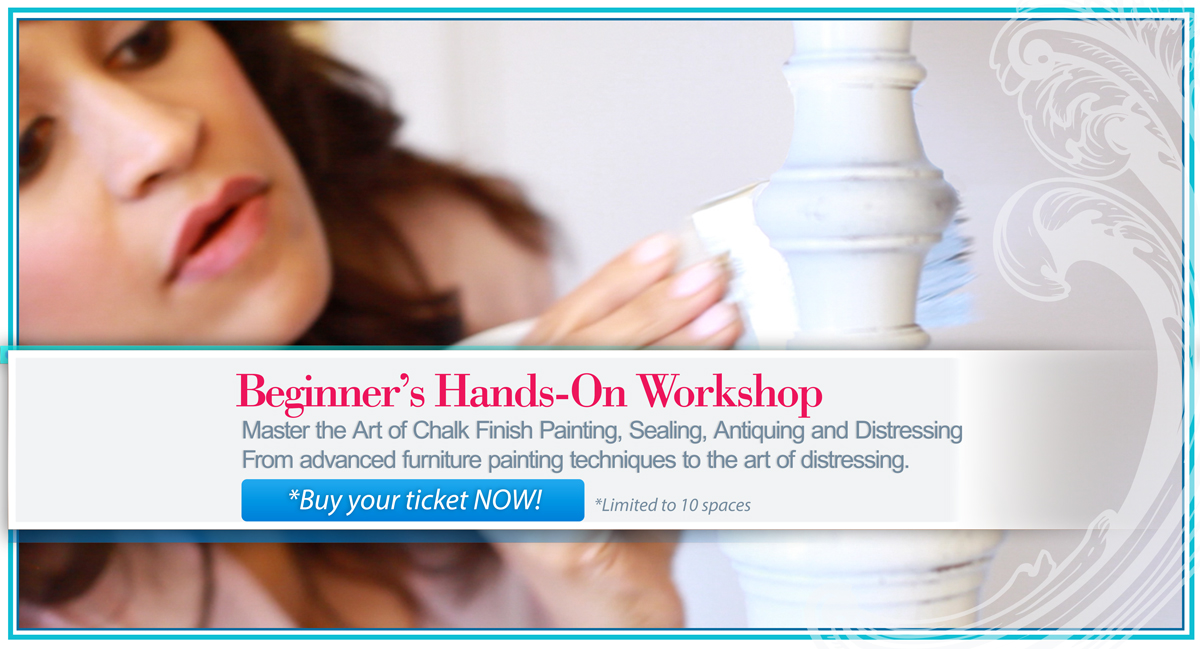 The next step in your home transformation – from advanced furniture painting techniques to the art of distressing, a certified Amitha Verma Chalk Finish Paint teacher will reveal everything you need to know about using our products and systems in this private, hands-on workshop.
Your private paint teacher will be there to teach you and then guide you as you work on sample objects and practice the very best techniques in this fun, inspiring setting. Arrive a beginner and leave an expert armed with your samples and a handy instructional booklet so you can recreate the same finishes you love on your own furniture and home decor.
By the end of the workshop, you'll know:
How to paint; the perfect technique for a beautiful, professional designer results
How to seal your project to create a long lasting, durable family-friendly finish
How to antique with our signature antiquing glazes and create the rich patina of antique & designer finishes. We'll show you our very process so you can create light antiquing and/or heavy antiquing to create your ideal project
The fundamentals of distressing. We'll teach how you to start, where to start and our favorite insider tools to get the most authentic results
How to buff and create this pro-finish
You might be thinking, "I'm so busy. I don't have the time to go to a workshop." The truth is, this workshop saves you weeks, if not months of time that you might otherwise spend looking for overly priced furniture. Not to mention all of the money you will save by making this one tiny investment that will save you thousands on buying all-new furniture or hiring faux painters. And the best part is, you don't need to have any prior painting experience to get professional results. Most of our students are complete newbies and with our techniques, tools and products, they're able to create masterpieces that you might typically see in glossy designer magazines.
Class Location

1200 Blalock Rd. Suite 350, Houston, TX 77055
Ph:713 – 468 – 3931