FREE Fundamentals of Transforming your Home w Amitha Verma Chalk Finish Paint 10.30am
Saturday, August 26th, 17 @ 10:30 am

-

12:30 pm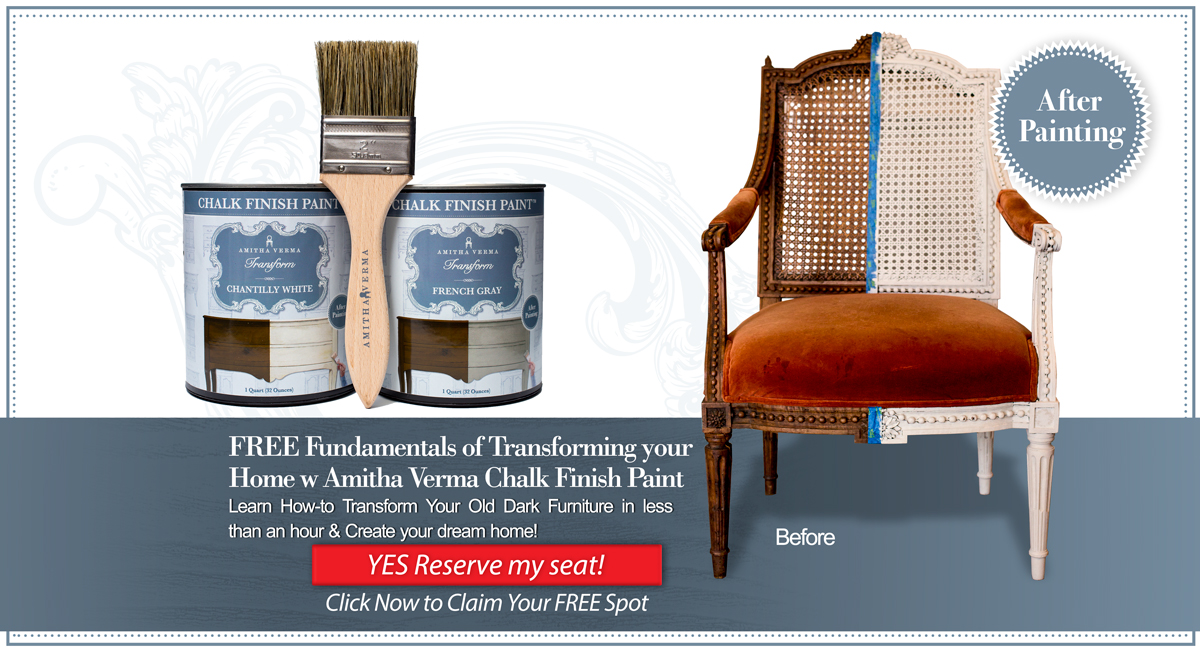 Tired of seeing mismatched, out of style furniture when you look around your home? Wish you could just toss it all out and start over? I know the feeling all too well. The good news is, you can now transform your home in under 2 hours without throwing anything out with the Amitha Verma Transform System!
Join us for our FREE demo workshop where you'll discover how to radically transform the pieces you already have using the Amitha Verma Chalk Finish Paint System. Designed with the busy person in mind, you'll be able to recreate your favorite looks in less than 2 hours – even if you haven't picked up a paintbrush in decades. Just like thousands of others who have walked through our doors, you'll love every second of our fun, informational live demo where we walk you through how to create those designer looks you covet, step-by-step.
With knowledge, the right techniques, and the correct products and tools, anyone can create the home of their dreams.
Class Location

1200 Blalock Rd. Suite 350, Houston, TX 77055
Ph:713 – 468 – 3931